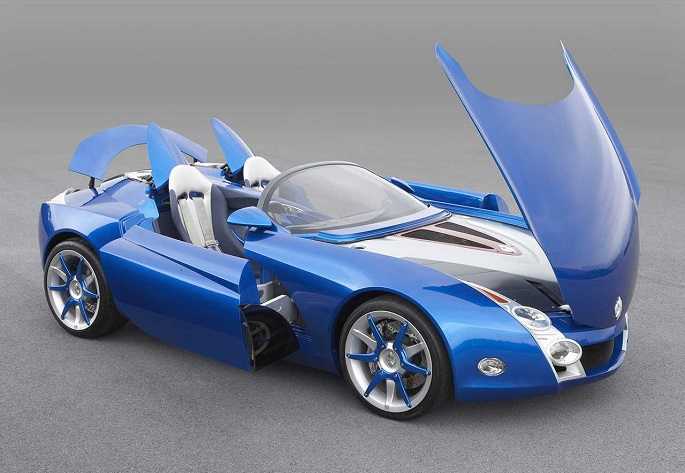 XTILE, a second Streetster series after KIRA, signifies the creation of a new kind of style beyond existing paradigms through the blending of multiple phenomena.
XTILE embodies a bold undertaking toward a new design language.
XTILE is pursuing the real sports car package as hardware, using the concept of Japanimation(Japanese animation) that is receiving worldwide attention, in an attempt to design a sports car that becomes full of charm as a surrealistic character.
XTILE has a novel individual form. It is the interminglement of the front and back body; the exteior and interior; of mechanical detail and sensitive form with the new system "Double Axis Door".
Extending from the rear into the cockpit, the center bar functions the way a spinial column controls a centrarl nervous system. By centralizing manual and electronic driving commands, it enables the driver to feel complemently at one with machine.