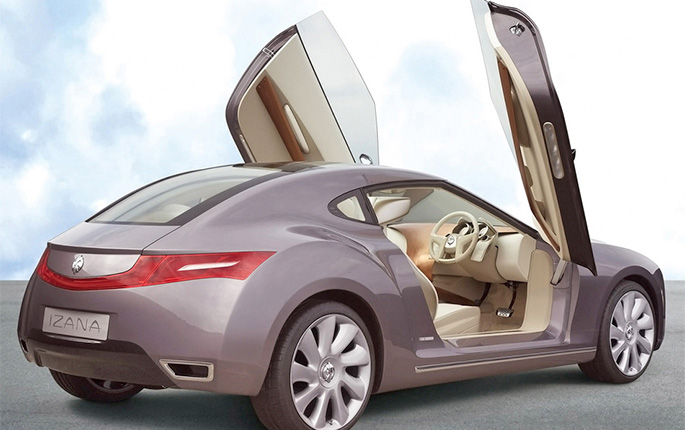 Following the "GENOS," "KIRA," and "XTILE," the fourth world premiere of SIVAX's "IZANA" is a proposal for a luxury coupe designed with unprecedented new sensibility.
This new sensibility was created by combining the traditional promotion of coupes with elements of traditional Japanese culture, while pursuing high quality for sophisticated adults.
What we propose is constant modernism in our design methods.
The name "IZANA" comes from the Japanese mythological god "Izanagi no Mikoto".
This god is said to have created the Japanese archipelago in ancient times and gave birth to many other gods.
This name reflects our desire to continue creating more designs and models as a Japanese Carrozzeria.
The IZANA has acquired its unique style by rebuilding the balance and elements that stereotypes a coupe.
The elongated character line and the different front and rear tire diameters, with the rear tires larger than the front tires, were inspired by the "jinrikisha," a vehicle unique to Japan, and creates an elegant and dynamic silhouette. The silhouette is graceful and dynamic, reminiscent of an animal hunting for its prey. The dynamic form is combined with sharp lamp graphics inspired by a kabuki actor's "kumadori," or stage makeup, expressing an inner strength and glamour.
The large gull-wing doors invite the driver into a different space and unique driving experience, and the interior combines soft, natural-looking genuine leather with metal parts (copper plates) inspired by armor to create a graceful space with a sense of reliability.
The interior is illuminated by the glass roof, and the glow of copper against the light-toned genuine leather creates a striking space.