Design
We visualize and capture new trends in a creative form.
A direction for design emerges from this initial stage.
Styling
From modern design conceptualization to mass production follow-ups,
SIVAX guarantees high quality and high value in the designs created.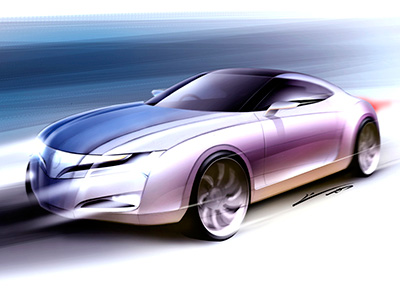 ・Design Consultant
・Concept Making
・Design Research
・Idea Sketch
・Rendering
・Package Layout
・Interior Plan
・Color Plan
・Follow-up services for production fom Aspect of Design
The Information Age is also known as the Design Age.
We are keen on acquiring everyday information in order to capture trends.
We also value expressing our creativity with our own voice when we make information into a tangible form.
The Design Department has been engaged in the planning and design development of industrial production with particular emphasis on automobiles.
We provide a wide range of support with a digital implementation of design development. From the proposal of concepts with visual presentation and sketches at the planning stage to the production of clay models, creation of surface data, and mockups corresponding to production feasibility, we guarantee great service to our customers.
Digital Mock-up
We digitize images. Making full use of Alias, we create virtual models from 2D sketches as well as CG animation.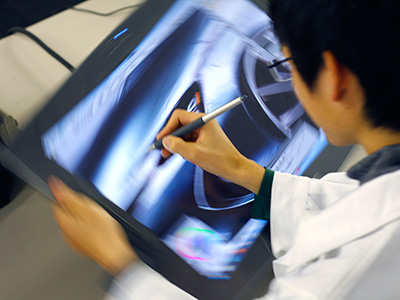 ・Virtual Modeling
・CG animation
Today, digitalization at the early stages of the design development process is essential for the smooth transfer of data to the modeling process.
Using the industry standard Alias, the digital mock-up service of our Design Department offers virtual modeling. We solidify 2D sketches, and produce CG animations for presentations.
CG using Alias requires a high degree of fineness in data visualization with lines and planes added in the manner that express the intention of the design.
Since almost all of our CG is created as a step before actual modeling, our skillful Alias operators are thoroughly familiar with both designing and modeling.